How does it work?
Google ADS is a tool known in the virtual world as AdWords. You can think of Google AdWords Ads as the bullets pointing at a target board and us as the person shooting the shot. How Does? Let's say you are a brand that does a real estate business and you advertise. These are the ads that appear when you search for words such as real estate or housing. It is highly preferred in this field as it directly appeals to the target audience. Google paid ads will not have any filters, or they may have a filter you specify. These could be a specific location, they could be specific words. This provides a data. This data makes it easy to create graphs and report. As a result of reporting, it allows you to analyze and review your target audience. The data presented by the advertising reports about your target audience may have the answers to many of your questions that have emerged or have not yet emerged.
What is the benefit for you?
In the developing and globalizing world, we may not know what our nearest neighbor is looking for on the internet, but Pikap Agency, your Google Advertising Agency in Istanbul, can offer you suggestions for the right advertisement. Knowing what your neighbor is searching for on Google, it does this again through google. We report the engagement rate on your ads for a fairer competitive environment with your competitors and the return of the ads made. The difference between you and your competitors can be a Google ad. We work to adapt the advertisements of your goods and services to the consumption habits of the right target audience. If you want the right advertising content to meet the right target audience, you can choose us. Do not say that the best of the advertisement is not bad, prefer the best of the advertisement.
What Should We Consider When Choosing a Google Ads Agency?
Seventy-two percent in Turkey are those who use the internet from any device every day, and this number exceeds ten. In other words, with Google paid ads, it will appeal to one hundred two percent of Turkey and the target audience will be reached.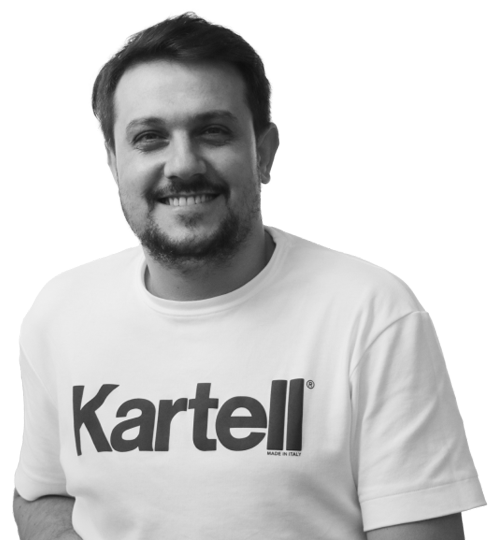 The ads given by the brands that play a high-level role in the business world to show their roles in the internet world and to reach their target audience are used to raise them to the top positions in google searches, that is, to the ranks they deserve. The main reason why AdWords brings success in the digital world in a short time is that it provides potential customers because it directly reaches the target audience.
Ad Optimization
With a data-based advertising infrastructure for your existing products and services, we allow you to compare how much efficiency you get with your current budget. In short, we work for you to stand out from your competitors while addressing your target audience. When we compare Google AdWords ads and other types of ads, we see that Google ads come to the fore. As a Google AdWords Advertising agency, the services we offer to you, deliver your goods and services to the target audience in the best way possible. If this promotion includes an e-commerce platform, it also measures the effect of the advertisement on product sales.
Pikap Agency not only highlights your ads with its Google AdWords special strategy, but also allows you to get ahead of your competitors.
Reporting
Traditional advertising types are a bit old and if you are looking for an innovative and modern understanding in your ads, Pikap Agency manages your google adwords ads in the best way and provides understandable reports. In the right hands, ads can provide reports on target audience, competitor analysis, interaction/conversion rate. With the correct reading and management of these reports, it is possible to convey your products and services to a wide audience. It allows you to better understand your customers. This can be invaluable information for improving your product.
Know Your Customers
You can find the most preferred model by making a comparison between your product models. Thus, you will have a better understanding of the consumption habits of your target audience. As a result, you can increase your sales by multiplying models that are close to the consumption habits of your target audience. There are campaigns around the world at certain times of the year. An example of these campaigns is black friday. You can announce a campaign through these campaigns. As a result of this announcement, you can see the cost of this campaign and its effect on your sales.
Frequently Asked Questions
An Indian proverb says, "Advertising is useful when things are going well, but advertising is essential when things are going bad." The fees for Google paid ads vary according to the word to be advertised, the target audience to be advertised and the duration of the advertisement. Imagine that you advertise in the best place you can. So to Google, if you want, the whole world can see it. Google ads are the best advertising that can be done with mass media. Or should I tell it like this; Imagine that you have a giant megaphone in your hand and your product is being introduced to people all over the world from this megaphone. Imagine the effect this will have on your product, while the benefit of this advertisement is so great, the cost will not matter.
Our expert team on this subject works to convey the information you provide and the determined target audiences in the best way possible. Pikap Agency works with Google Analytics to examine the reports we prepare after the advertisement broadcast. As a result, it controls the compliance of the advertisement with the determined target audience and the determined criteria. Google Analytics scores the percentage of compliance with these determined criteria. In order to increase this score, our experts follow a special strategy and constantly scrutinize the content of the advertisement and the determined target audience. As a result, they determine the variables. These variables are mostly related to the changes in the consumption habits of the consumer, and sometimes they appear in different variables.
When determining the cost of advertising, companies usually go for the most appropriate one. As this is a wrong orientation, you may also question the service you receive. In this regard, you should set some criteria for the cost you will determine. If we were to formulate these criteria, you can divide your advertising cost by the sales you get from this ad. But the formula does not end there. Because what you get is not only sales, but you also gain awareness. In this way, you will have customers who are ready to potentially buy, even if they haven't bought it yet.
The short answer to this question is yes. However, when we look at it from this perspective, only two percent of users who visit an e-commerce site for the first time complete their shopping. It takes some time for the remaining visitors to become a potential buyer. This is because they make comparisons with other competitors. Consumption habits of the target audience are analyzed from the reports created at this stage, if necessary, the advertisement is rearranged and presented to the same target audience. The next goal is for the target audience to complete their shopping. This is called Remarketing. In addition to this, there is also Retargeting. This is a need that arises as a result of the change in consumption habits of the target audience. We can also define it as retargeting.
The short answer to this question is both yes and no, but you must have a website. Because websites are your identity documents on the internet. If you advertise without your website. Your target audience cannot find you or recognize your products. As a result, you may not see the effect of your target audience's consumption habits on your products. A website will benefit you in terms of observing the effect of your advertisement on your competitors. A website can put you ahead of your competitors. In this regard, you can also benefit from the website service of Pikap Agency.