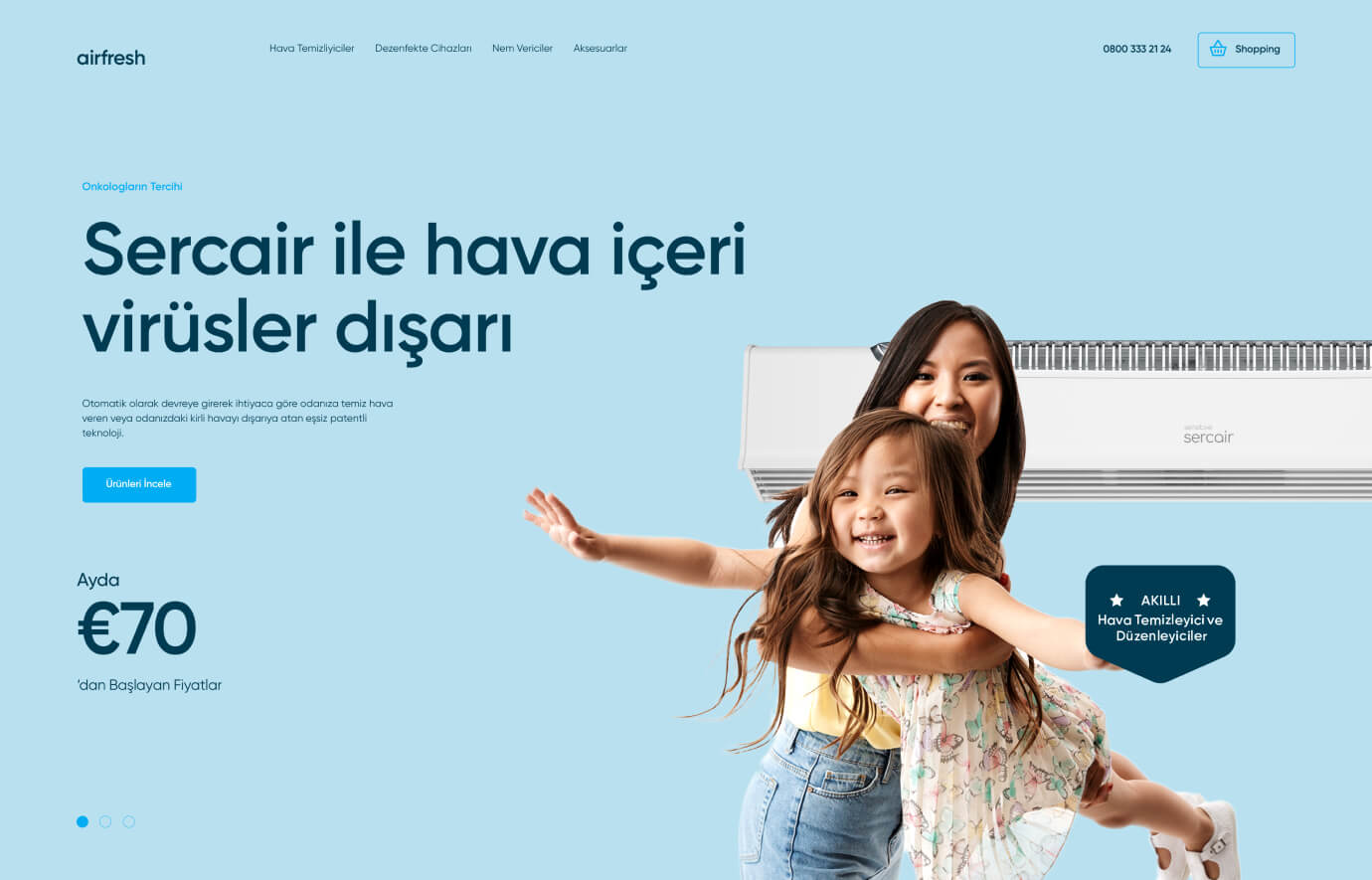 Brand
Sercair is a new generation brand that started with the motto "Breathe", and sells their air purifier devices in b2b and b2c channels.
What we did
Firmanın bölge bayiliğinin B2C satış kanalının mikro e ticaret sitesi için kullanıcı deneyimi ve arayüz tasarımlarını hazırladık.
We prepared the user experience and interface designs for the micro e-commerce website of the B2C sales channel of the company's local dealership.